These programmes require invitation by our senior coaches and are from the age of 5+. We select gymnasts who show talent and potential which ties in with a can-do, determined attitude and both parents and athletes can also commit to the multiple hours of training. Competitve Gymnastics is a fantastic way to build strength, confidance and resilience in your child. If you and your child are interested in exploring our competitive options please check with your coach.
Affiliation Fees
An affiliationfFee for the step programme is charged separately from the term fee. This fee is passed on to Gymnastics NZ by the club. The cost of the fee reflects the programme your child is enrolled in eg: preschool, recreational or competitive programmes. The affiliation fee for the Step programme is $20 per Term.
All affiliated clubs in NZ are charged and pass on to members the cost of affiliation either in addition to or included in programme fees. Affiliation covers the cost of Gymnastics NZ as our governing body. It covers the cost of the administration and development of the gymnastics programmes, coach and judge education and provides clubs with information and tools to help promote and grow the sport.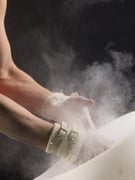 We have both Junior and Senior Squads in both Hobsonville and Freemans Bay. Members are invited to join the squads based on their results achieved in our band testing and meeting our senior coaches requirements in our regular classes. Junior and senior squads will be expected to train 2-3 times per week to make meaningful progress. When you join the squads, you will be given access to our online training tools so that you can choose to do a conditioning workout per week from home.
Junior Squad 5-8yrs (choose 1-2 sessions)
Hobsonville = Monday, Thursday and Saturday
Freemans Bay = Wednesday
Senior Squad 9-14yrs (Choose 1-2 sessions)
Hobsonville = Monday, Wednesday and Thursday
Freemans Bay = Monday and Wednesday
Please book from our COMPETITIVE timetable note the regular gymnastics timetable.
If you choose more then 1 class per week a discount does apply.
To access the discount please contact admin@gymkids.co.nz and advise which extra classes you want your child to attend to receive the correct discount code.
The squads are designed for our students to be able to compete at Recreational competitions during the year. These give students a chance to be part of a fun yet challenging environment, to compete with other gymnasts and come home with a coloured ribbon reflecting on their achievements from the day.
Ribbon Colour - Apparatus Score
Gold = 14.00 and above
Red = 12.50 - 13.99
Blue = 11.00 - 12.49
Green = <11.00

A gymnasts level at a recreational competition is determined by her age:
Level 00: Girls 5-6 Years
Level 0: Girls 7 Years
Level 1: Girls 8-9 Years
Level 2: Girls 10-11 Years
Level 3: Girls 12 Years & Over and/or Open "
Advanced gymnasts are given the opportunity to skip an age group at her coaches' discretion.
Competing gymnasts in the Recreational division must compete in the blue Gym Kids long sleeve leotards which can be purchased from the website. "
Competition dates are to be confirmed and all information will be sent via email weeks in advance prior to the event.
COMPETITIVE STEPS PROGRAMME
We are proud to offer the STEPS programme at Gym Zone Hobsonville. This is an invitational only programme from the age of 5+ as we select gymnasts who show talent and potential which ties in with a can-do, determined attitude and both parents and athletes can also commit to the multiple hours of training.
Terms are organised around school terms. Competitive programme training may continue throughout school holidays. Term fees corresponds to hours trained weekly and include training during school holiday except during the summer break.
Classes will not be run on Public Holidays. Sessions falling on Public Holidays will not be rescheduled.
Introduced by Gymsports NZ in 2011, the STEP Programme encourages gymnasts to Strive Towards Excellence in Performance at their own level and pace. There are 10 STEPS separating the levels accordingly to suit the gymnasts capability and skill level, beginning with STEP level 1-5 that contains compulsory skills and routines preset for the gymnast to perform in the order given, continuing with STEP 6-10 with optional skills to execute, based on composition requirements to be included with personal creative
choreography.

Training requires a lot of time and commitment from both parents and athletes which not only helps both parties as coaches are only wanting the best from their athletes.
Progress
Everyone learns at a different pace and while some may pick things up quicker, repetition and precision are key ingredients to a successful gymnast. Should a coach feel they may not be competition ready, they will only be registered once both the coach and athlete are confident and happy with their performance. Always contact the office if you are unsure about your child's progress.
The STEP programme operates on a Ribbon Award Scheme, similar to the recreational award system given at competitions. This signifies the different score targets and how they have achieved.
Gymnasts may not receive their colored ribbons at every competition. Once you have achieved a certain colored ribbon on an apparatus they will only gain that once as a recognition towards their achievement. As their marks improve on each apparatus and achieved the required score, they will achieve a new color.

A gymnast does not need to be awarded a ribbon if her score decreases from her personal best at any time. ie if a gymnast has been awarded a red ribbon at her first competition, she does not need to be awarded a lower level ribbon at any subsequent competition.

Gym Kids will set additional criteria for gymnasts to move up, usually involves an assessment of what skills they have currently and/or what they may have for the next STEP.
STEP Divisions
The age division is determined by the age the gymnast will turn during the calendar year. The gymnast must have turned 5 years already to be eligible to compete. "
STEP 1ST DIVISION 2ND DIVISION
STEP 1 UP TO 7 8+ YEARS
STEP 2 UP TO 8 9+ YEARS
STEP 3 UP TO 9 10+ YEARS
STEP 4 UP TO 10 11+ YEARS
STEP 5 UP TO 11 12+ YEARS
STEP 6 UP TO 12 13+ YEARS
STEP 7 UP TO 13 14+ YEARS
STEP 8 UP TO 14 15+ YEARS
STEP 9 No age division
STEP 10 No age division
Competition Leotards and Tracksuits
All competing gymnasts in the STEP programme are all are required to wear the competition uniform, which consists of the club tracksuit and leotard. These are a different design from the long sleeve leotards the recreational division wear for competitions. Leotards should be worn during training.
Competitions are compulsory to all girls in the STEP programme. Competitions are optional for Squads. A competition schedule will be available from FEB/ MARCH.
The tracksuit is compulsory for the STEP athletes however these are an option for all other gymnasts too. These will be available for purchase at the beginning of the competition season, and only to be worn for competitions- never during trainings or any other time as they can fade when washed often. White socks are to be worn on the competition floor as well as having all hair tied up and out of the athlete's face. A blue scrunchie or ribbon may be worn as well as a certain hairstyle eg. high ponytail or plaits depending on the coaches choice, which will be decided prior to the competition
Entry Fees
An entry fee must be paid for the gymnast to compete at each competition. There are 4-5 competitions per year and they are compulsory. This will be paid on behalf of the competitor, ranging at different prices depending on the hosting club. This can range from $60- $70. Entry fee is non-refundable and must be paid at least a week prior to the competition date.

Competition Day
Please note that all competing gymnasts must have all fees paid up to date and in full for them to enter competitions throughout the year. Please arrive at the hosting club venue at least 15 minutes prior to their scheduled warm up time. This gives time for the coach to allocate all gymnasts and to double check all gymnasts are in correct attire, and looking uniform with their hair. This also avoids a rush and gives them time to settle their nerves as well as become familiar with the venue and see how things run.
Please make sure your competing child is wearing full competition attire consisting of her leotard and full tracksuit which is clearly named on a label with white socks which they may wear onto the floor for marshall, during competition in the colder season and as well as prize giving presentation where all gymnasts are required to participate in. You will find that most hosting clubs may not offer EFTPOS or any other method of payment besides cash, where you will need to pay cash for a door charge entry into the venue as well as options for snacks at the canteen which is usually cash only as well. Juniors will not need to bring a bag with them onto the floor. The coach will bring a bag where they can put their belongings in.
You will need:
A water bottle which is named
Small healthy snack
Inhaler (if required)
Hand guards and wrist bands if worn
Intermediate STEP gymnasts can bring a bag on the floor with them which should be of an
appropriate size and named, and of a black colour.
DO's and DON'TS
Do support your child as well as their team mates! However please be aware there are other competing athletes that will be on other apparatuses and may find it is distracting if loud cheering occurs. Good sportsmanships reflects positively on everyone which is what we are encouraging! If your child is needing to use the bathroom make sure they are aware that they need to
approach their coach in letting them know. The coach needs to check if he/she has already competed, as they cannot leave if they are about to compete for the judges. The coach must also ask permission from the head judge to leave the comp floor to avoid distractions.
Competition Cards - STEP
As well as a competing number, your child will receive a Gymnastics NZ competition card where all scores and results will be recorded on this card at each competition. These cards will be kept with the coach at competitions to then be taken back to the club until it is submitted to Gymnastics NZ at the end of the season for the gymnast to pass their STEP level. Parents and gymnasts may view this during the end of their session and prize giving but please do not take these home! Their coach is required to look after it as their responsibility. Lost cards may result to losing scores meaning they may not be able to pass their STEP or level.